January 22, 2012
Photography
by Rodrigo Carmuega
Styling by Kevin Kim
Hair by Soichi Inagaki
Makeup by Natsumi Narita
Model(s) Katiusha @ Premier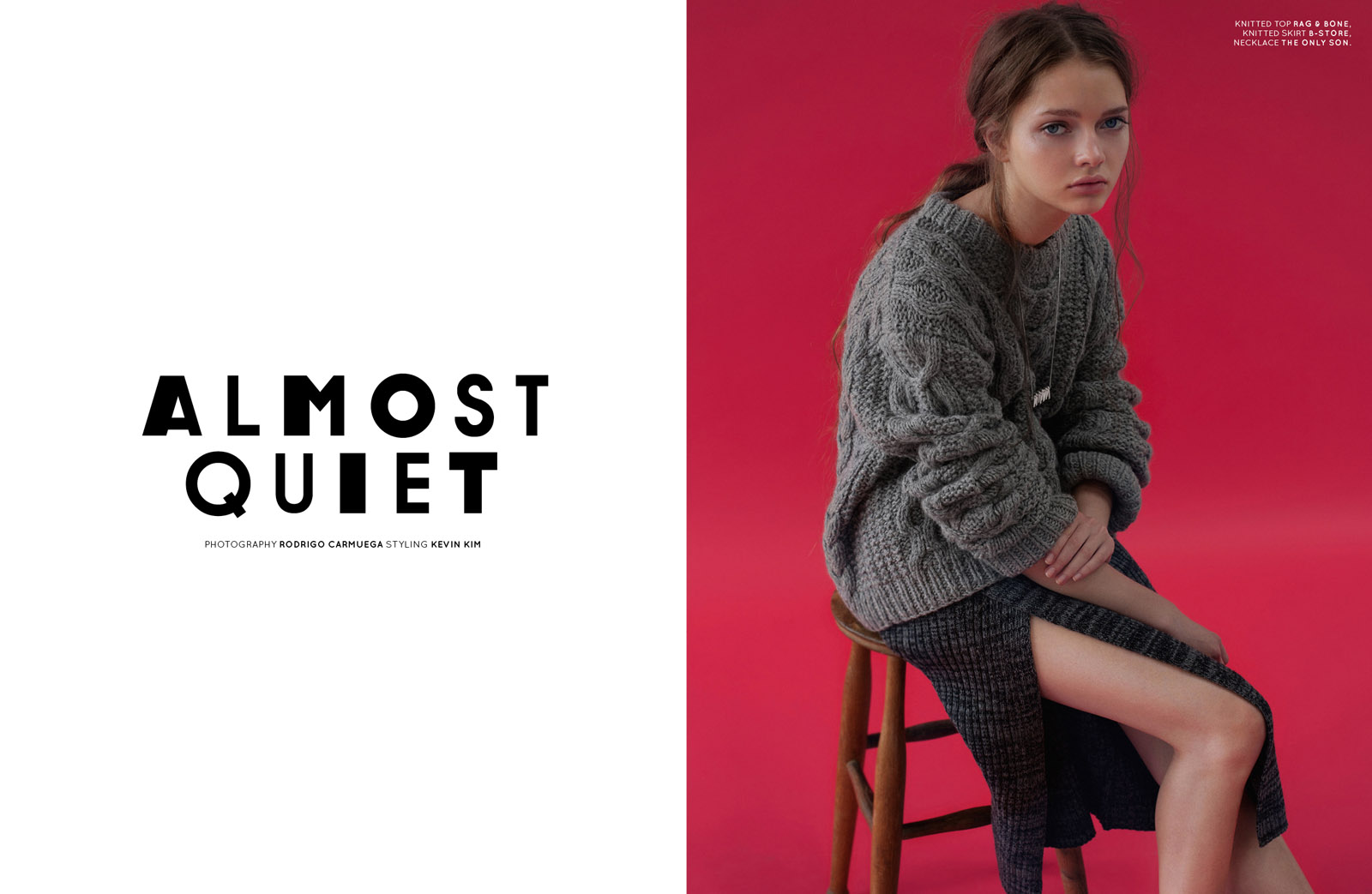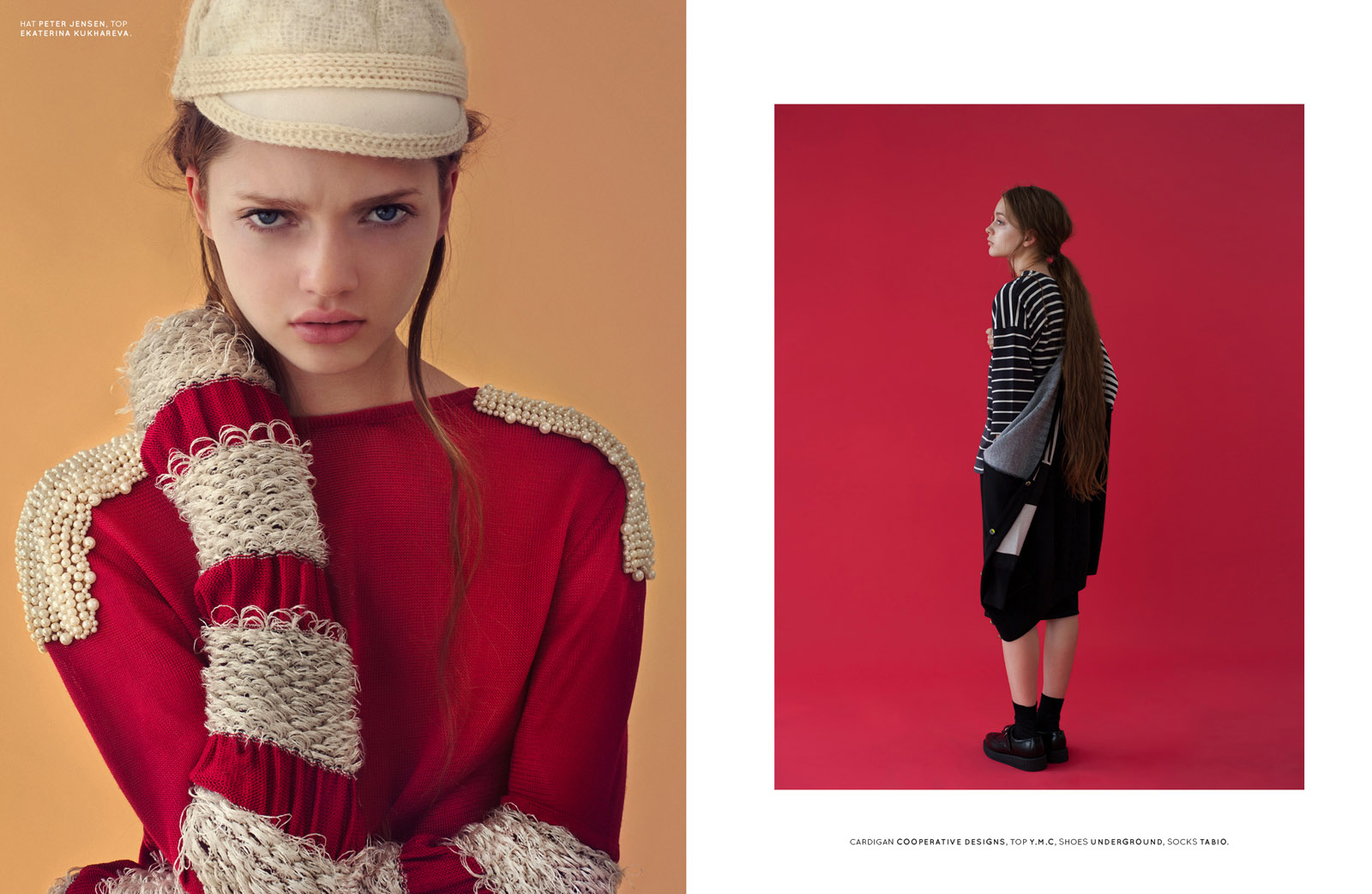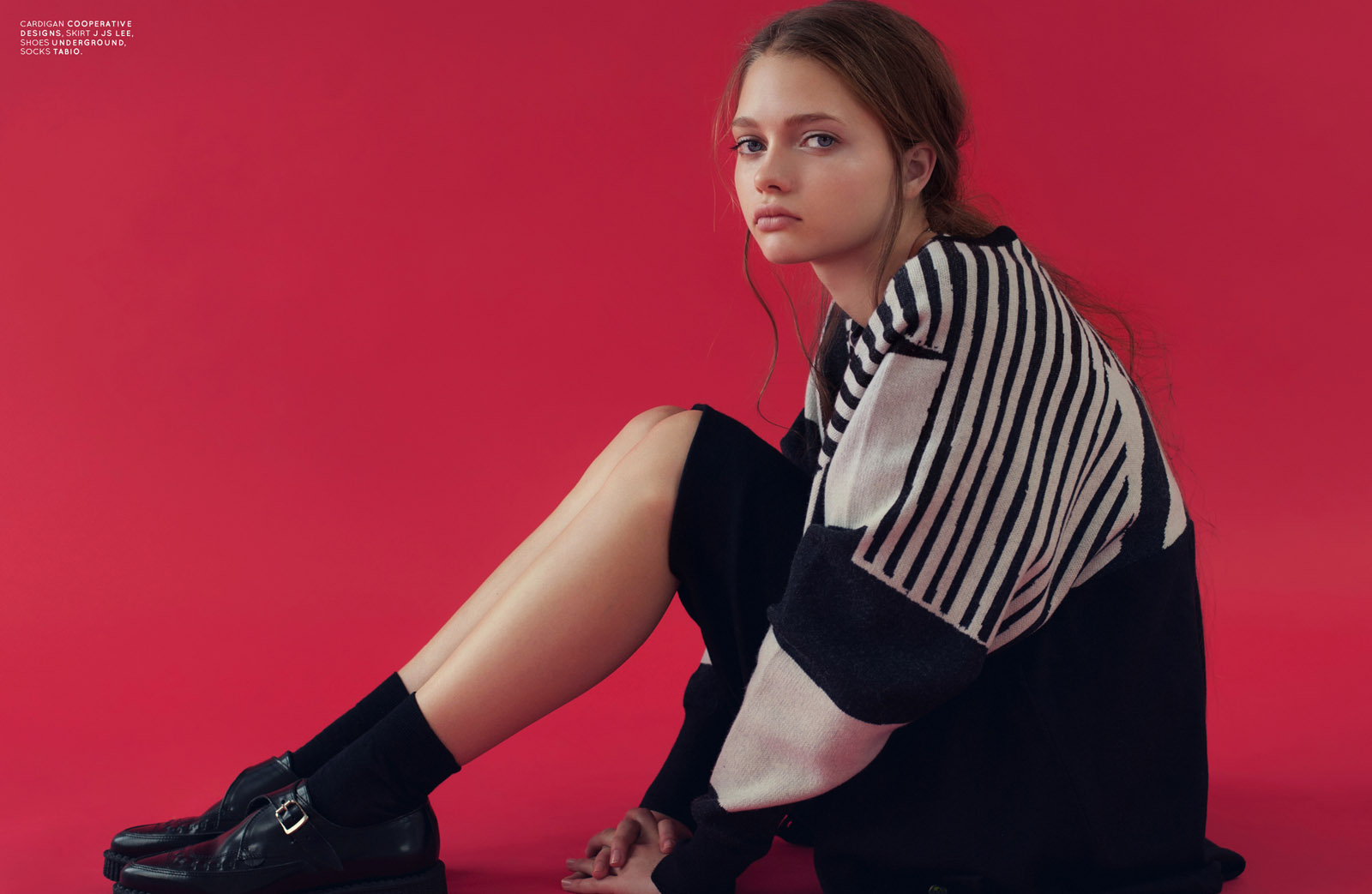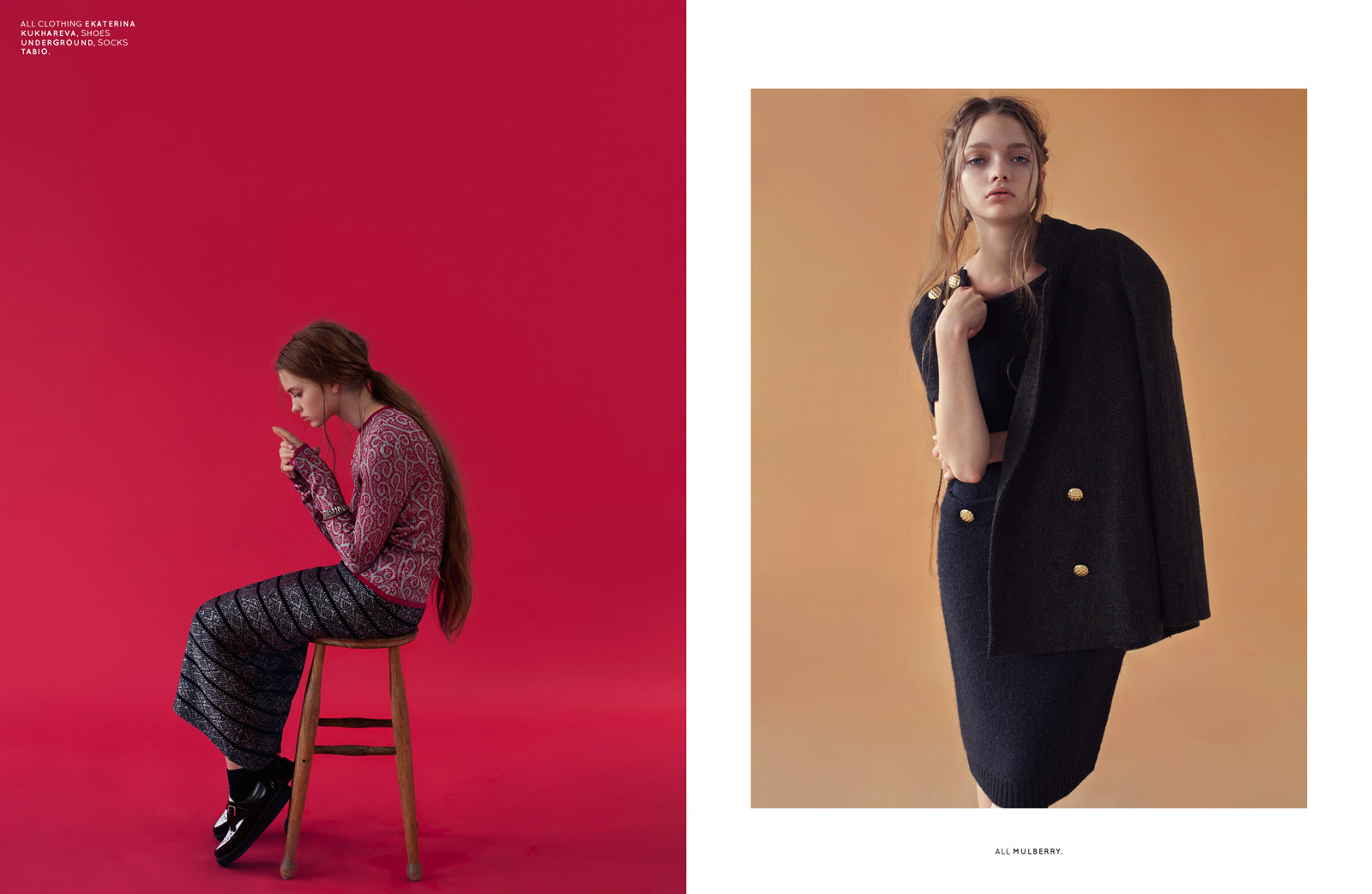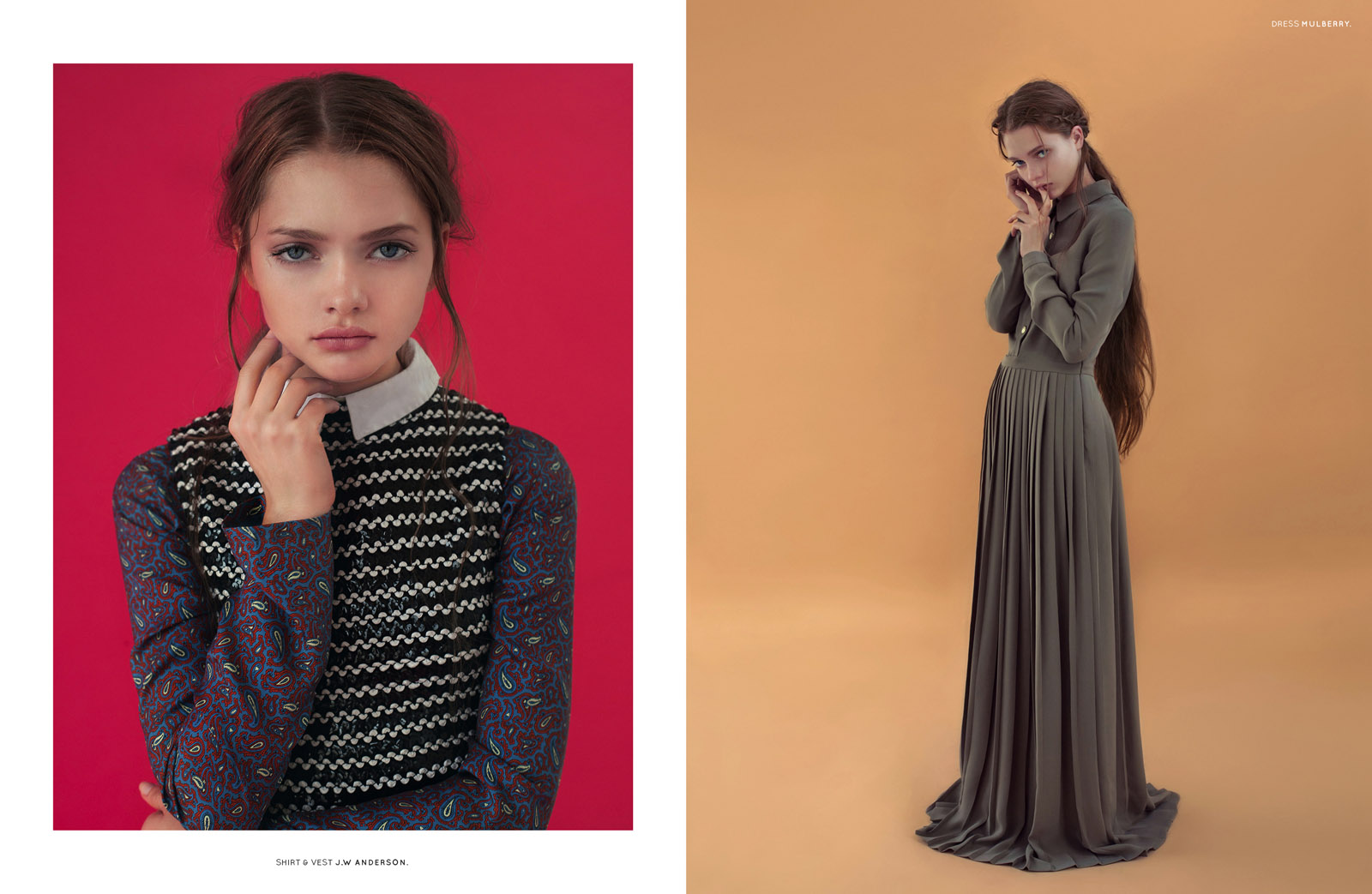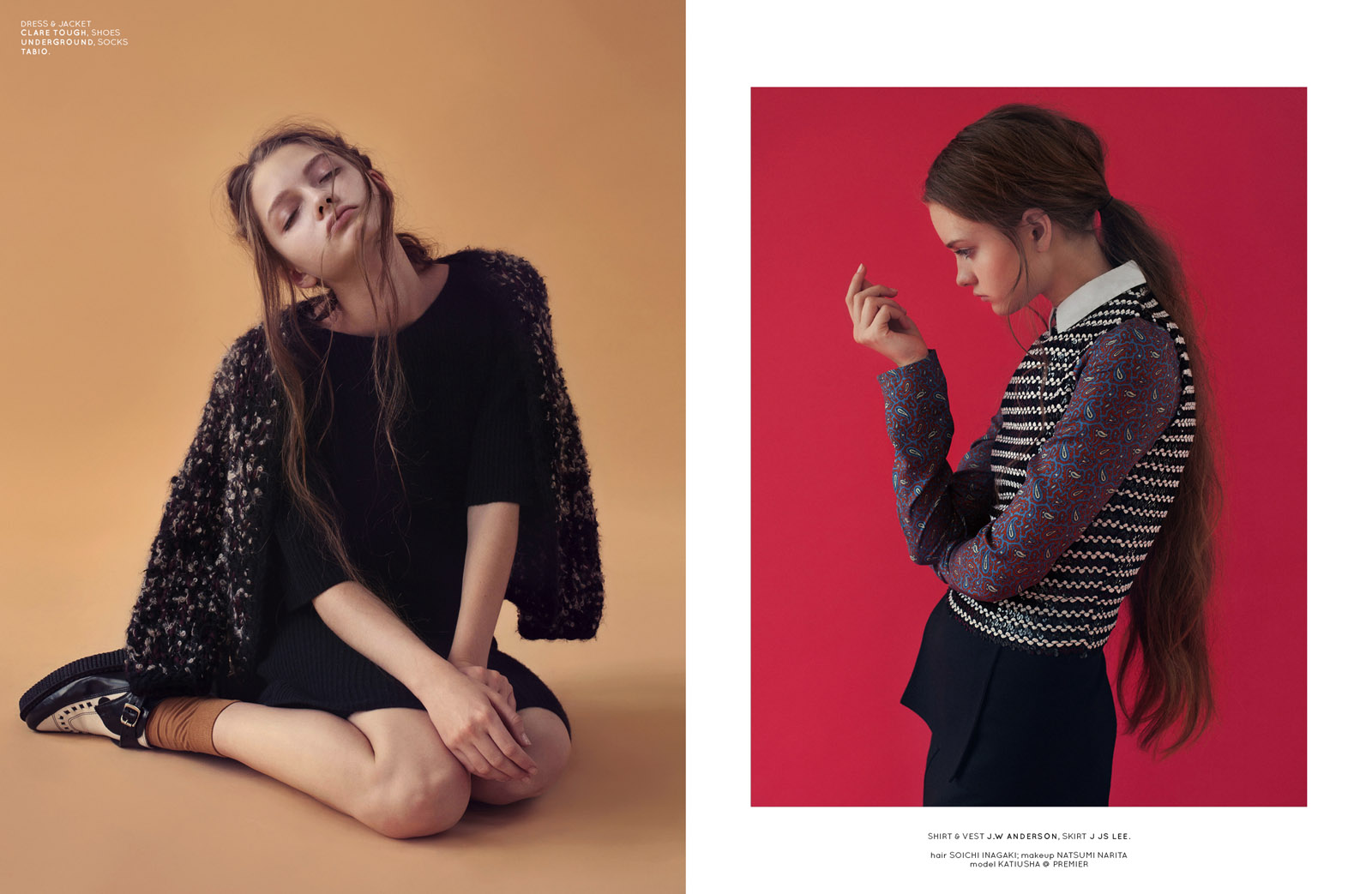 January 21, 2012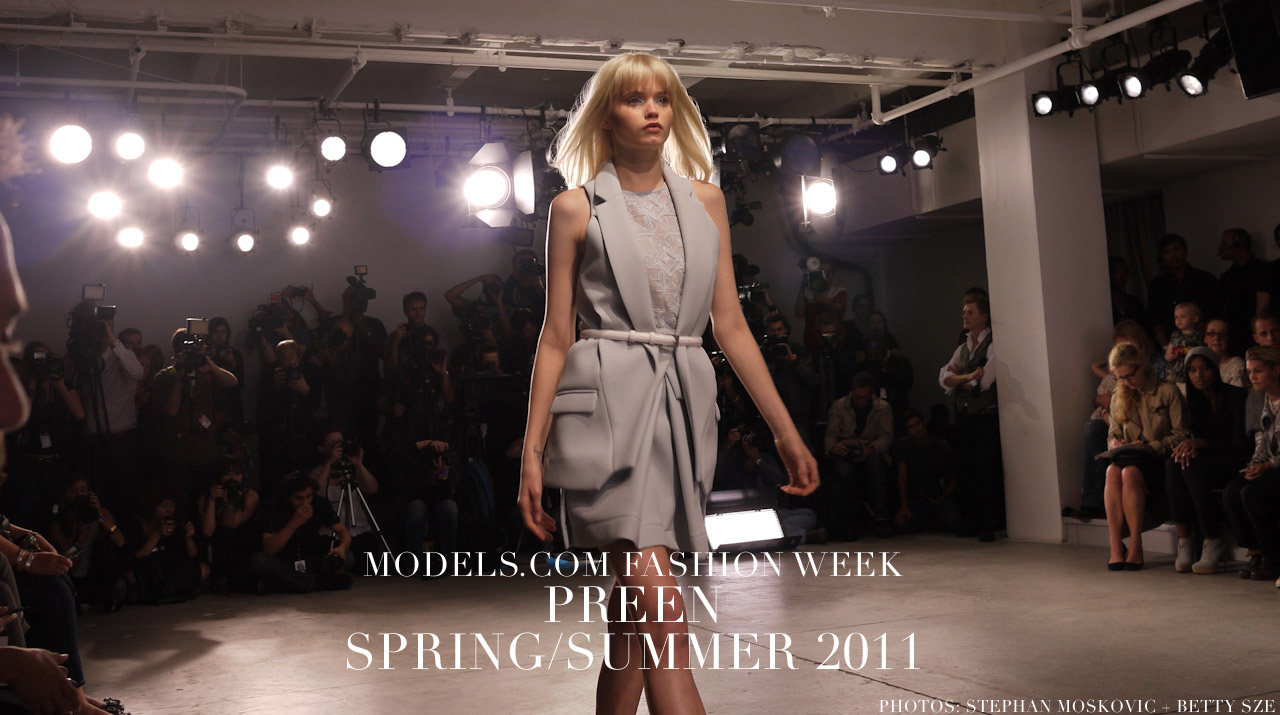 PREEN
SPRING/SUMMER 2011
COVER PHOTO: STEPHAN MOSKOVIC
PHOTOS: STEPHAN MOSKOVIC + BETTY SZE
TEXT & INTERVIEW: JANELLE OKWODU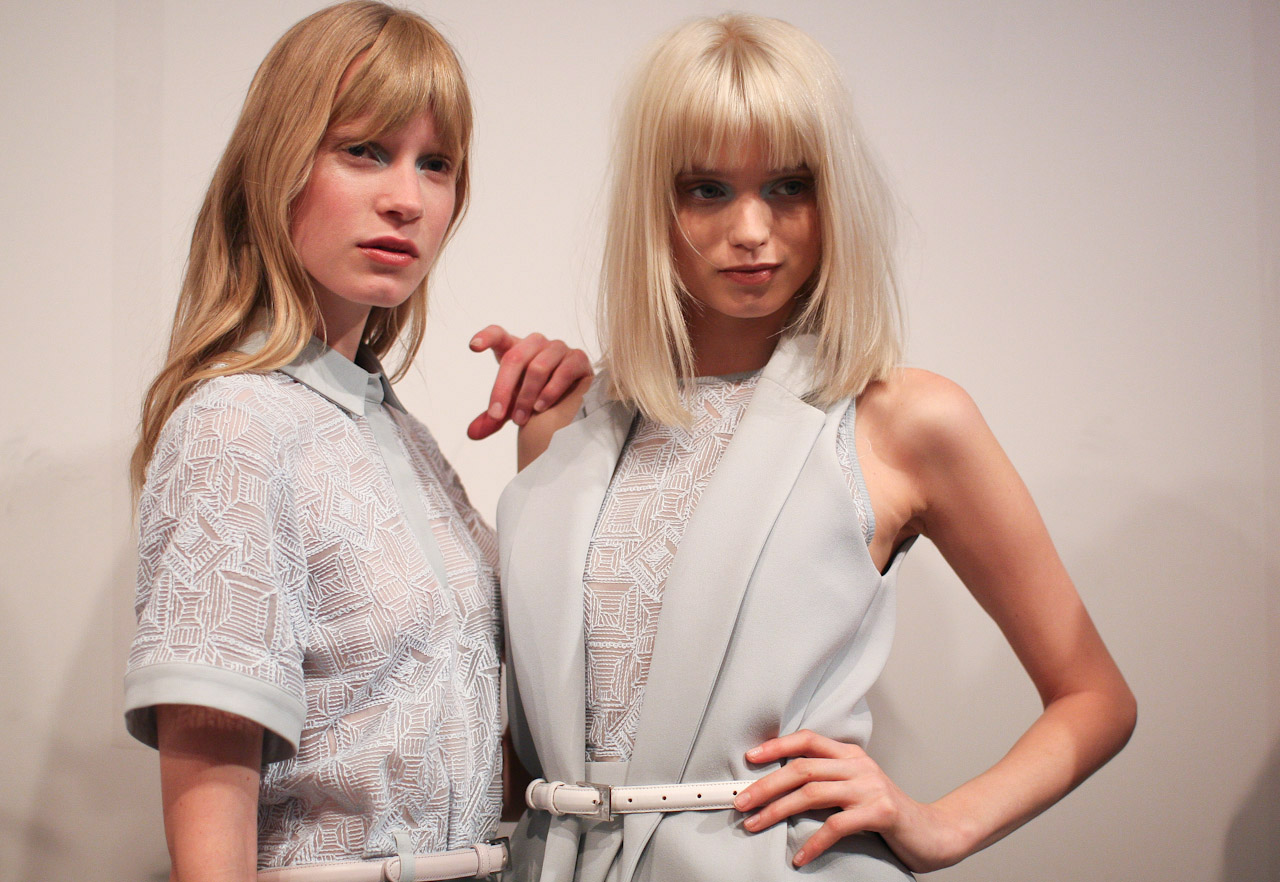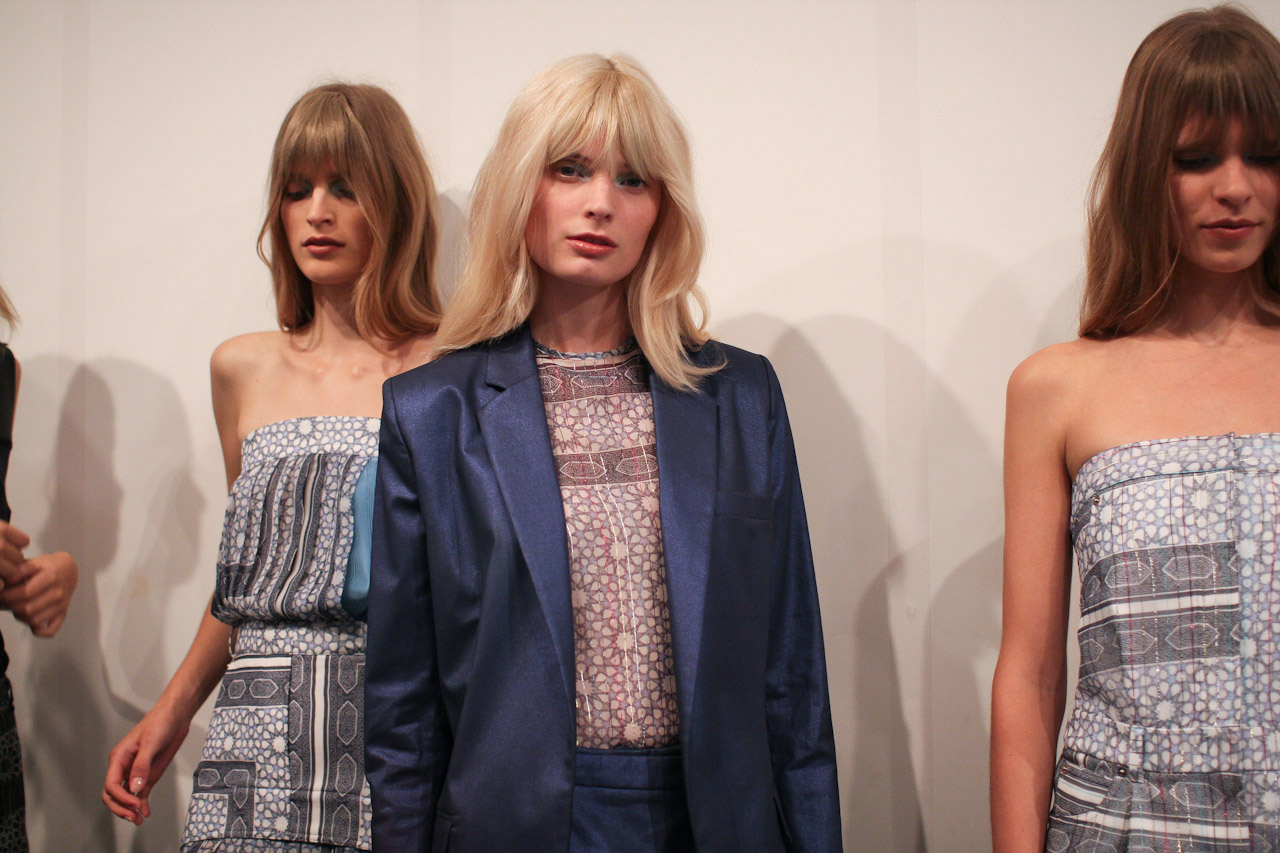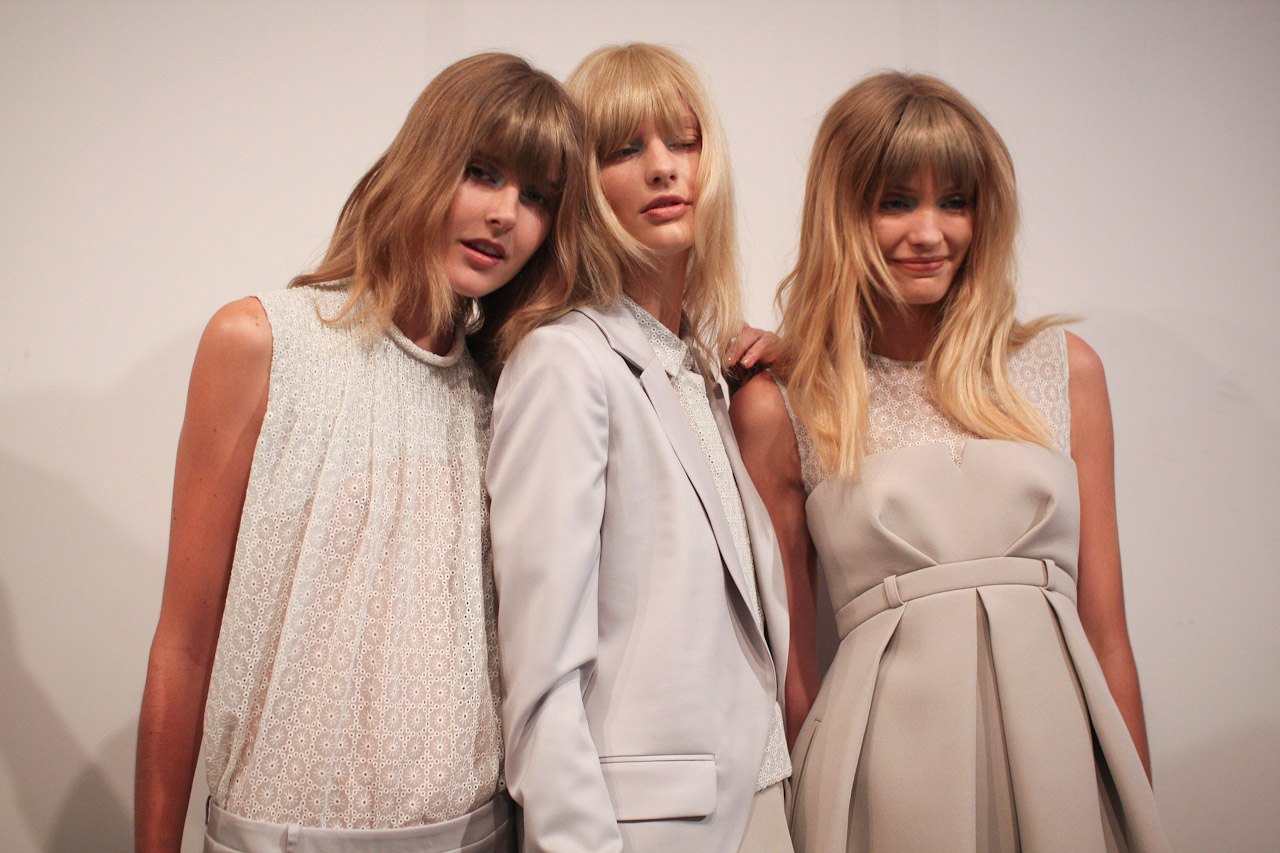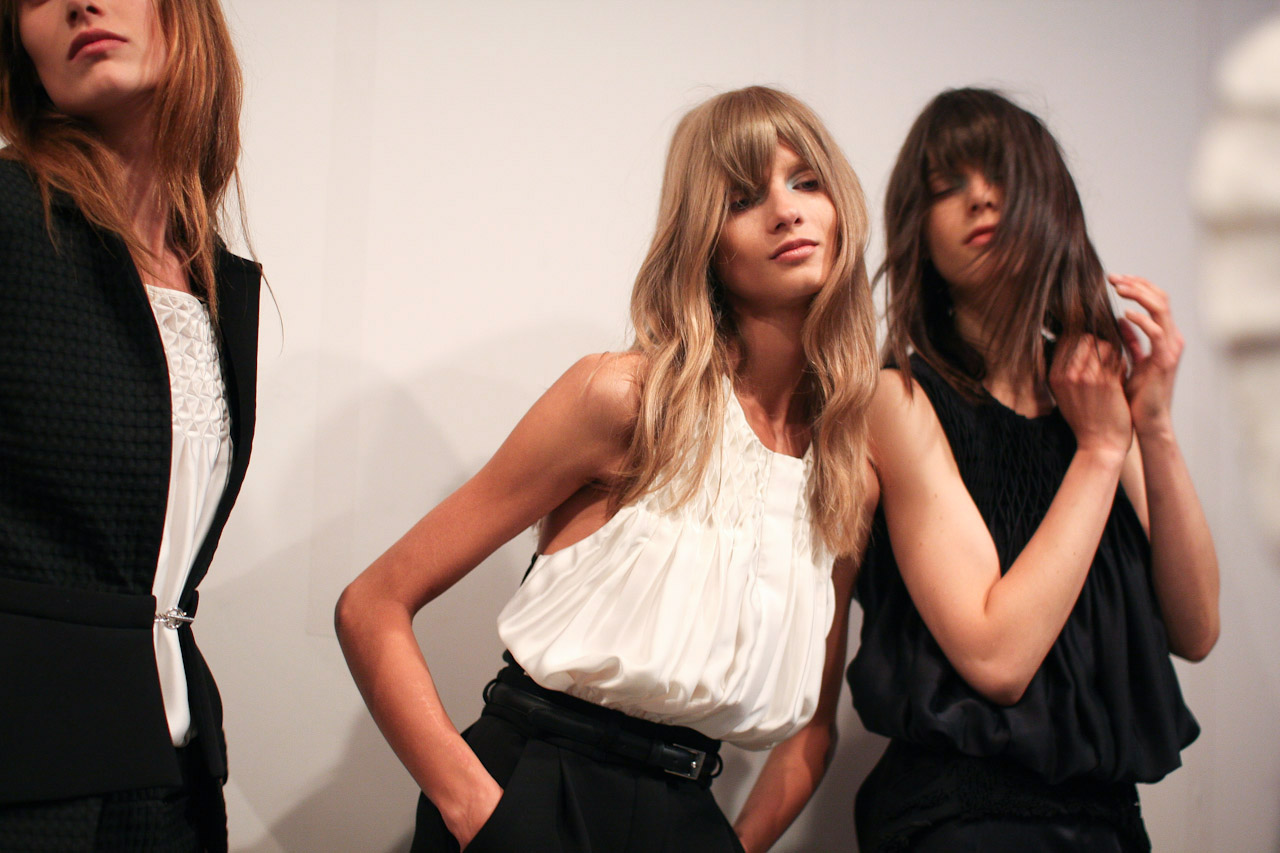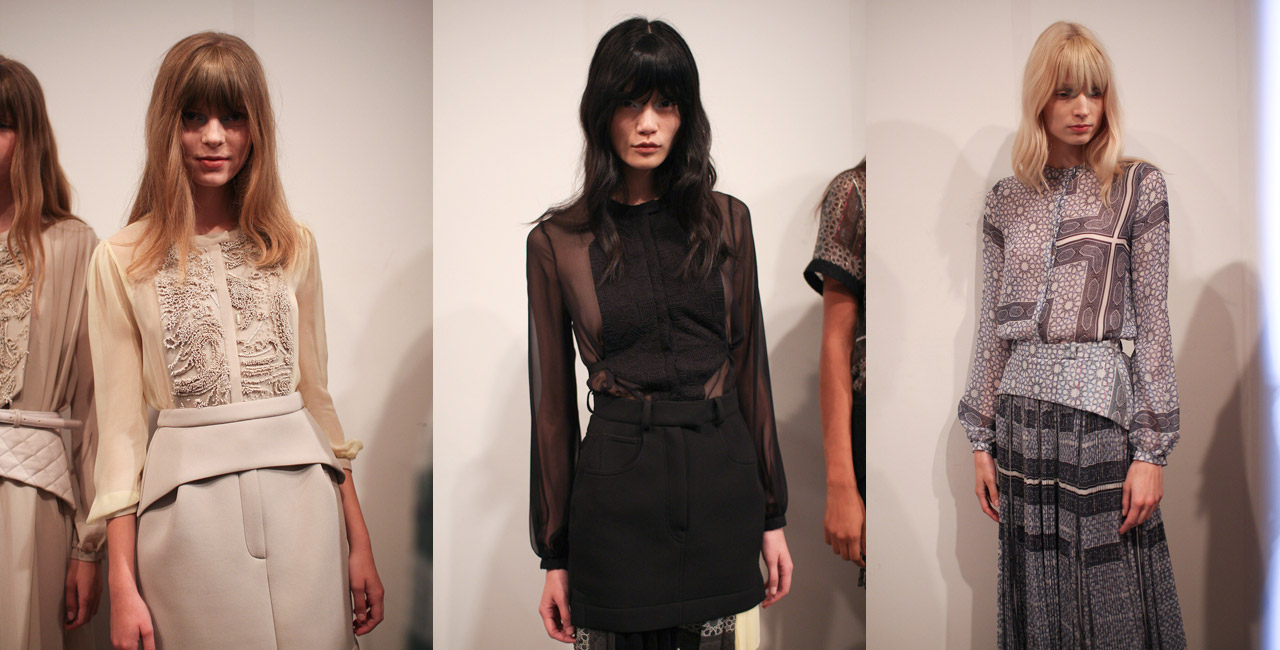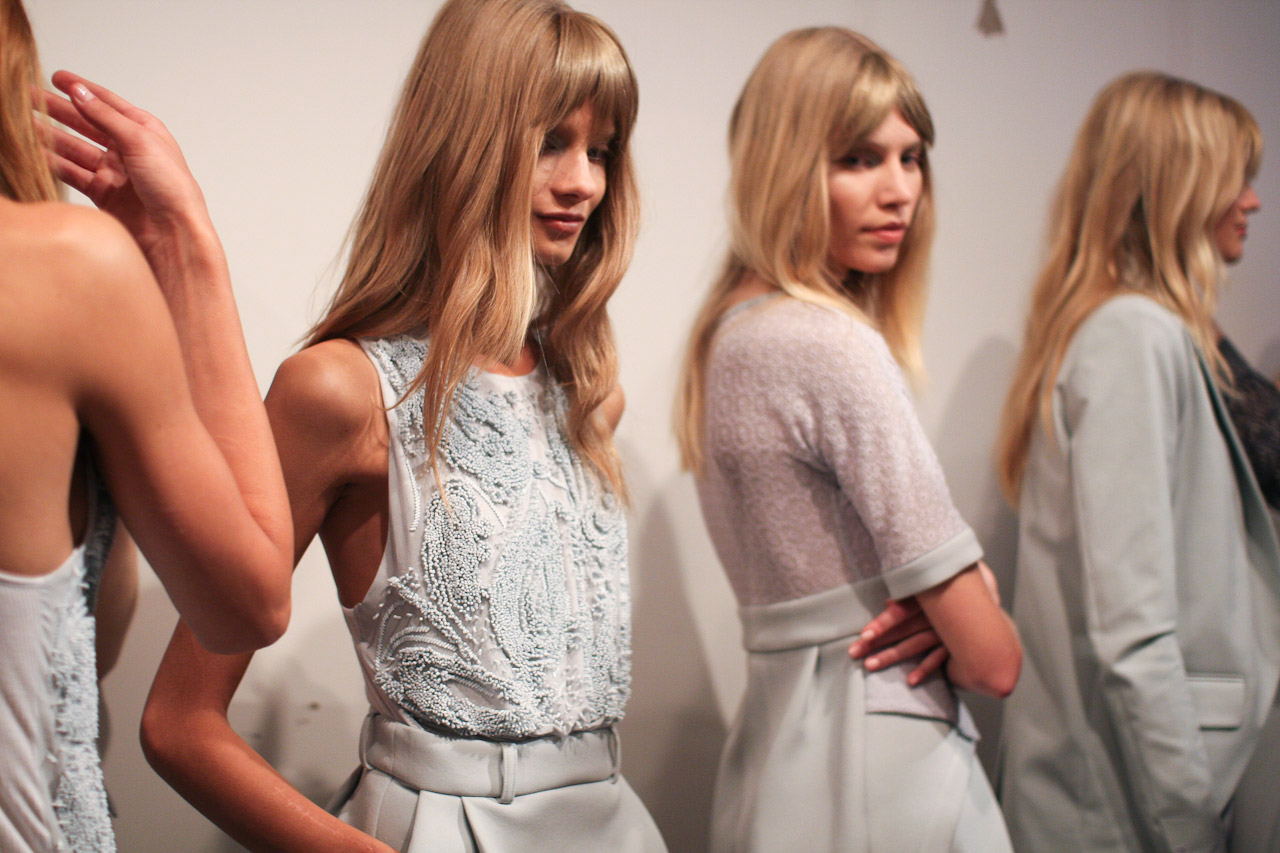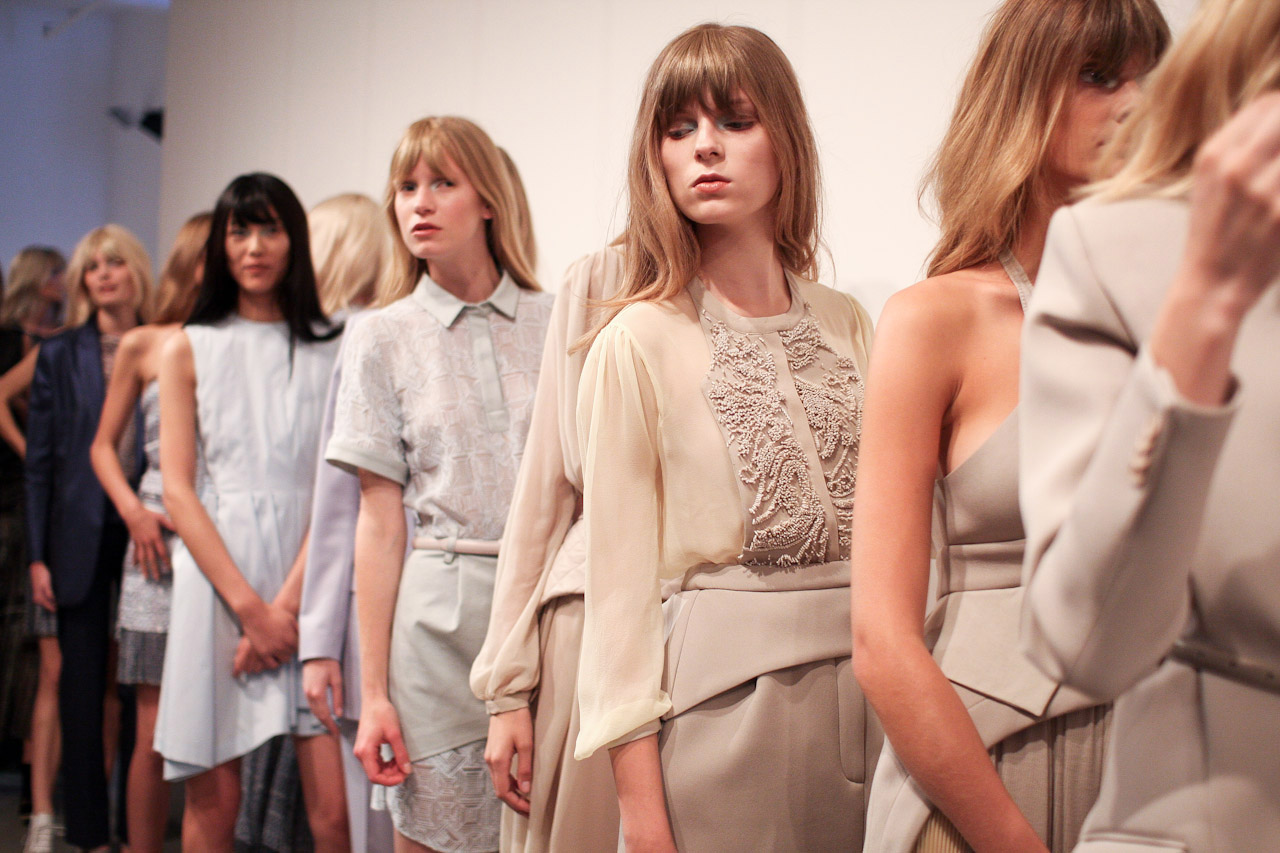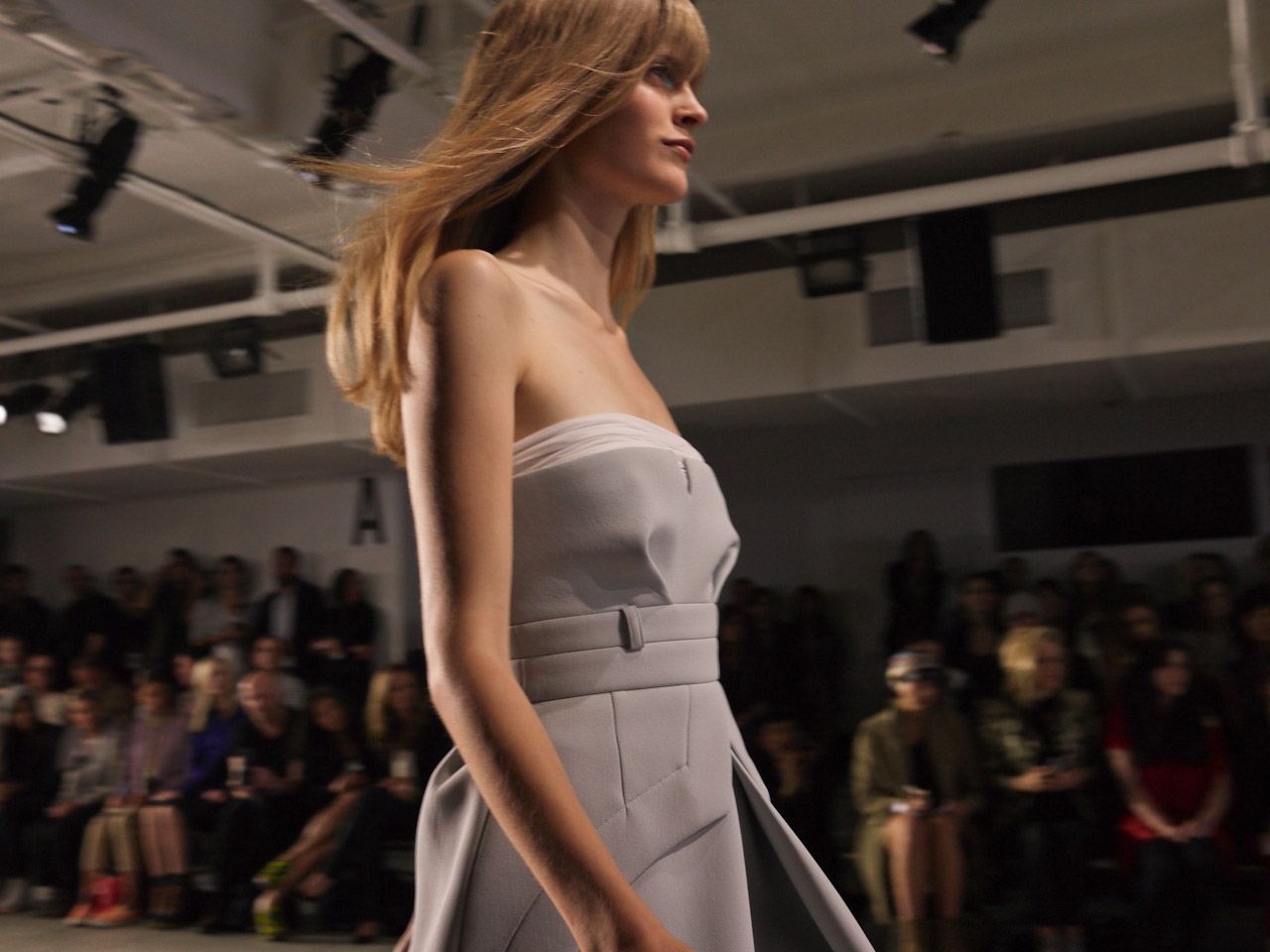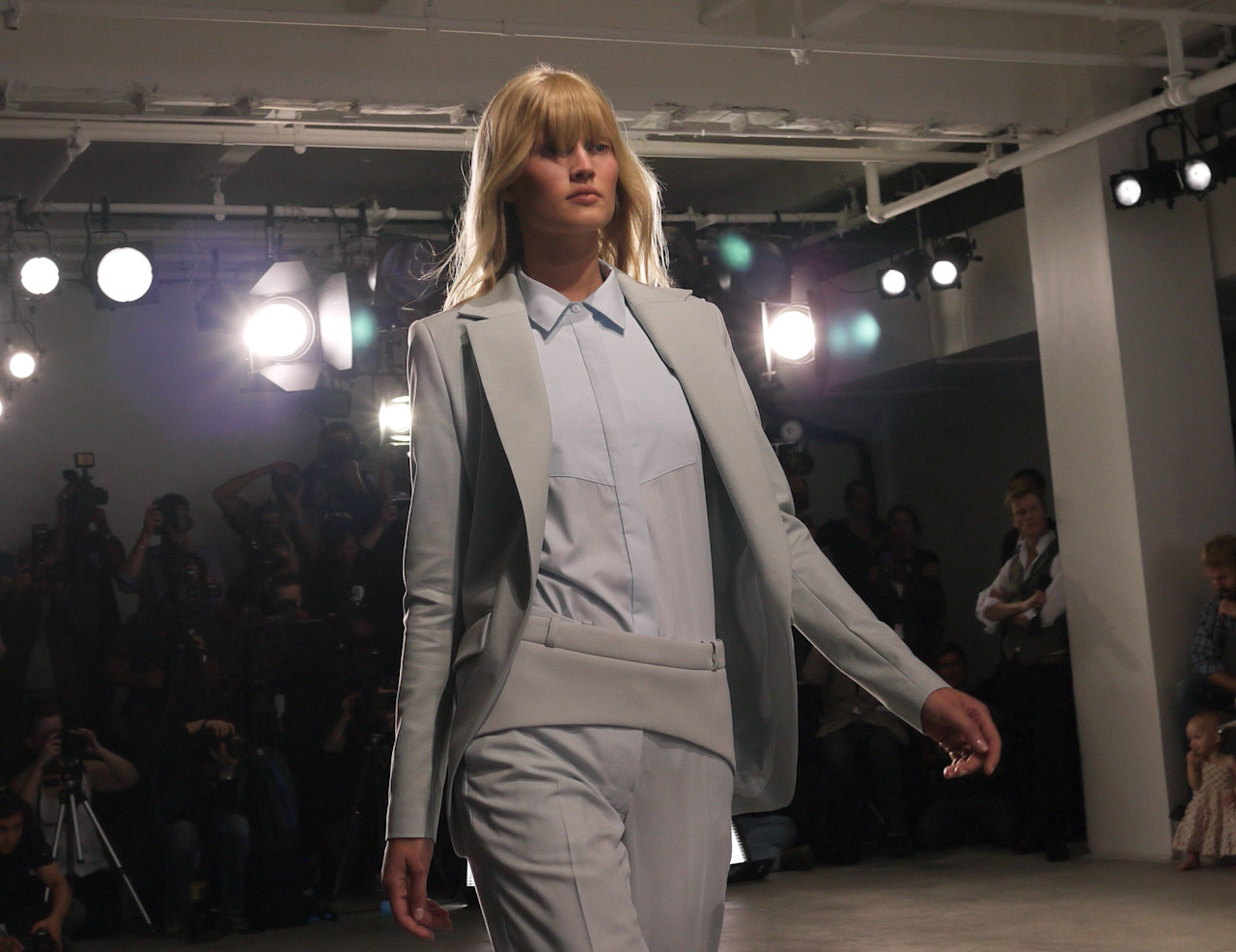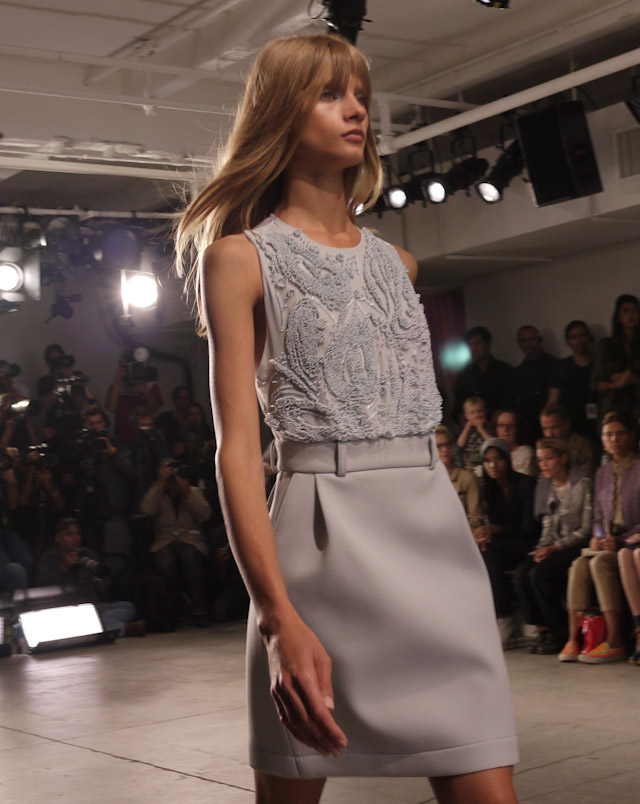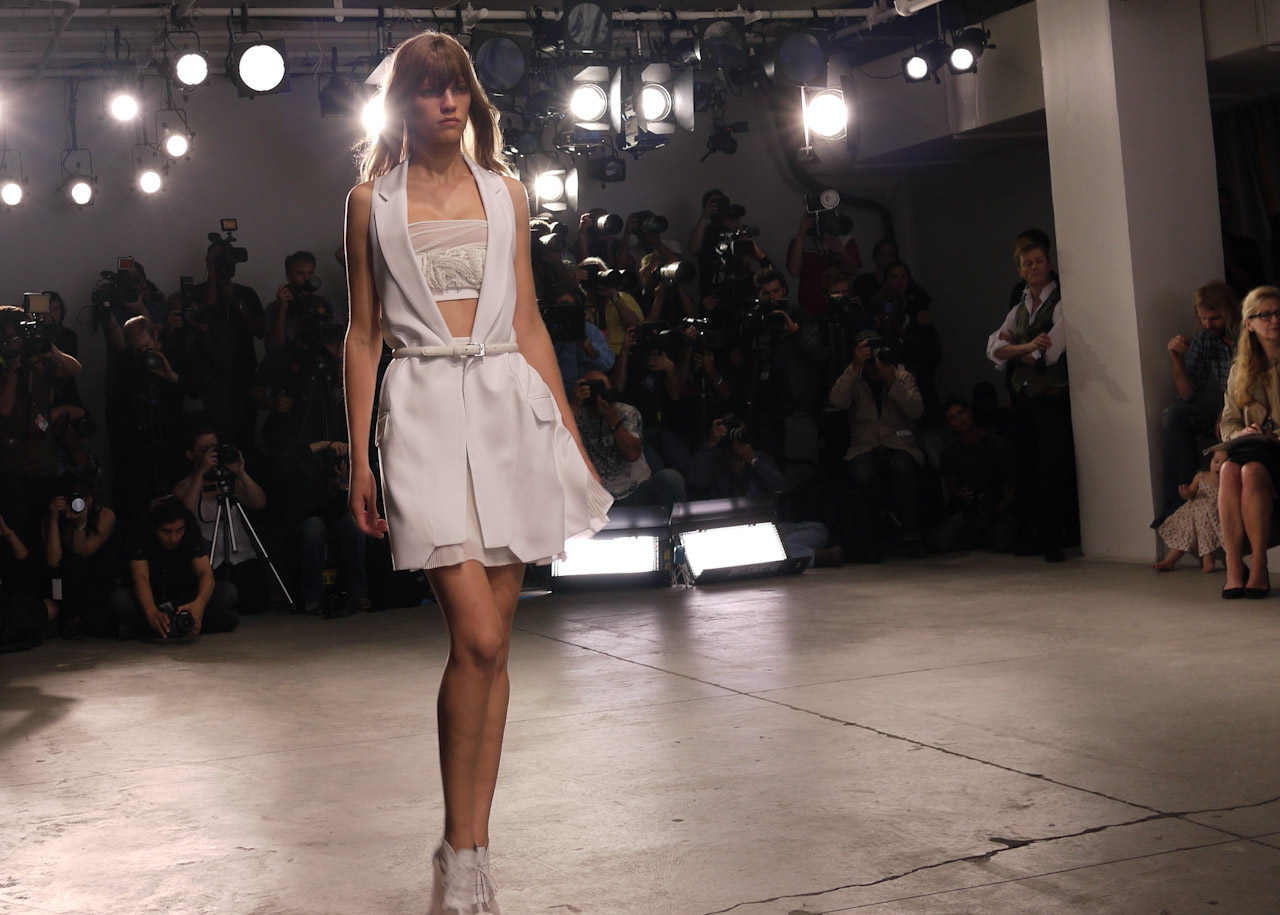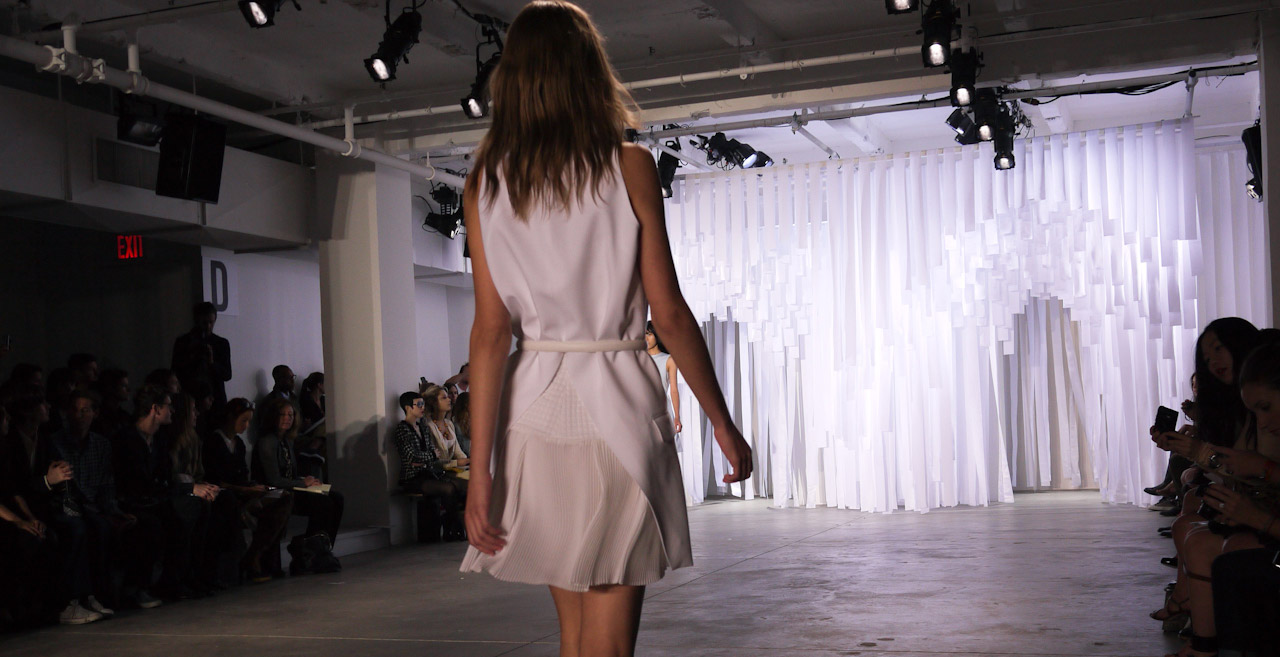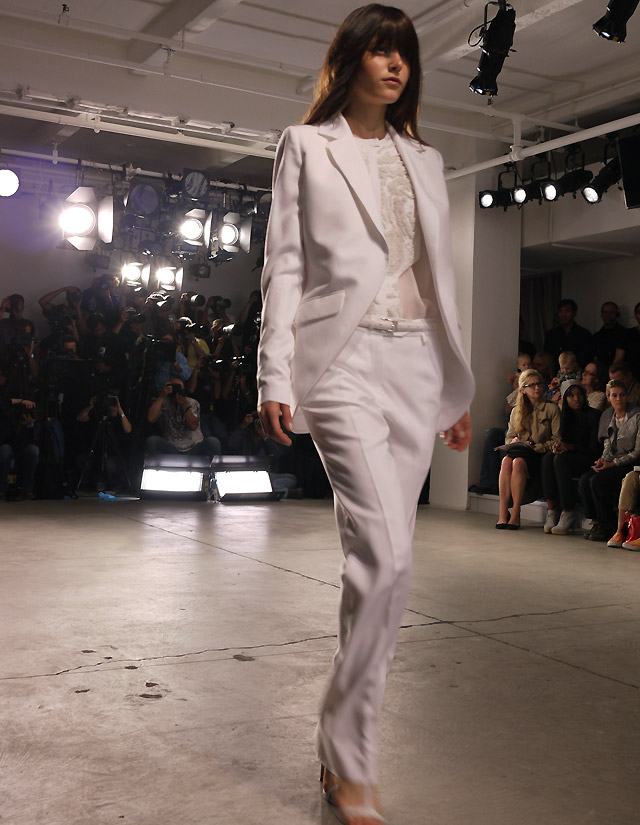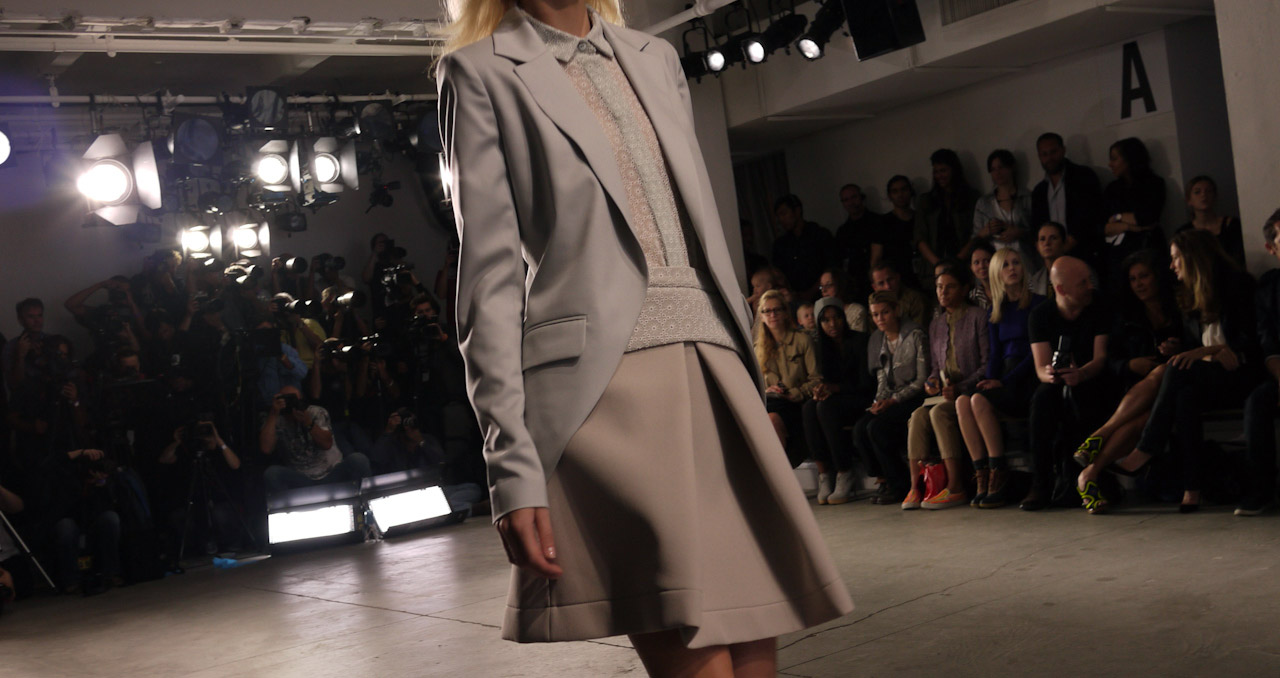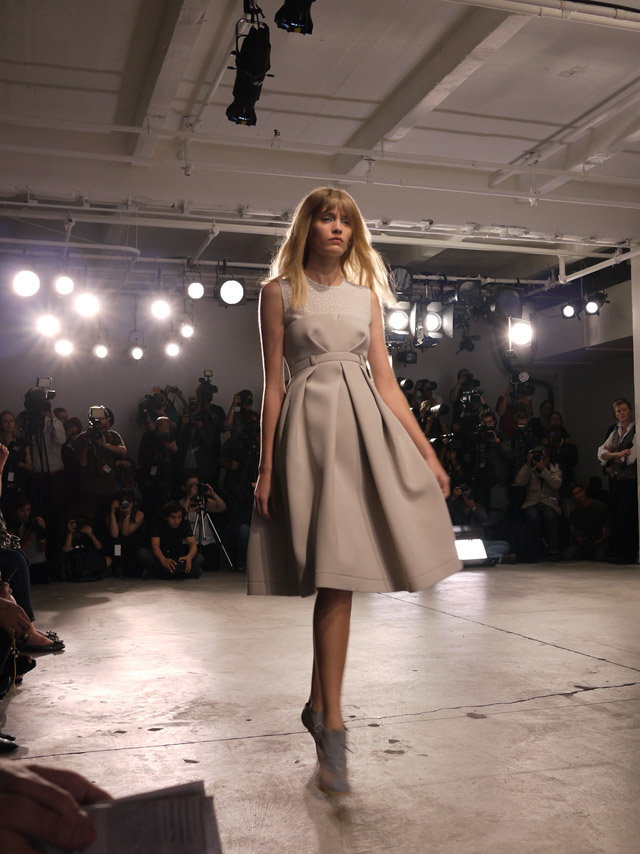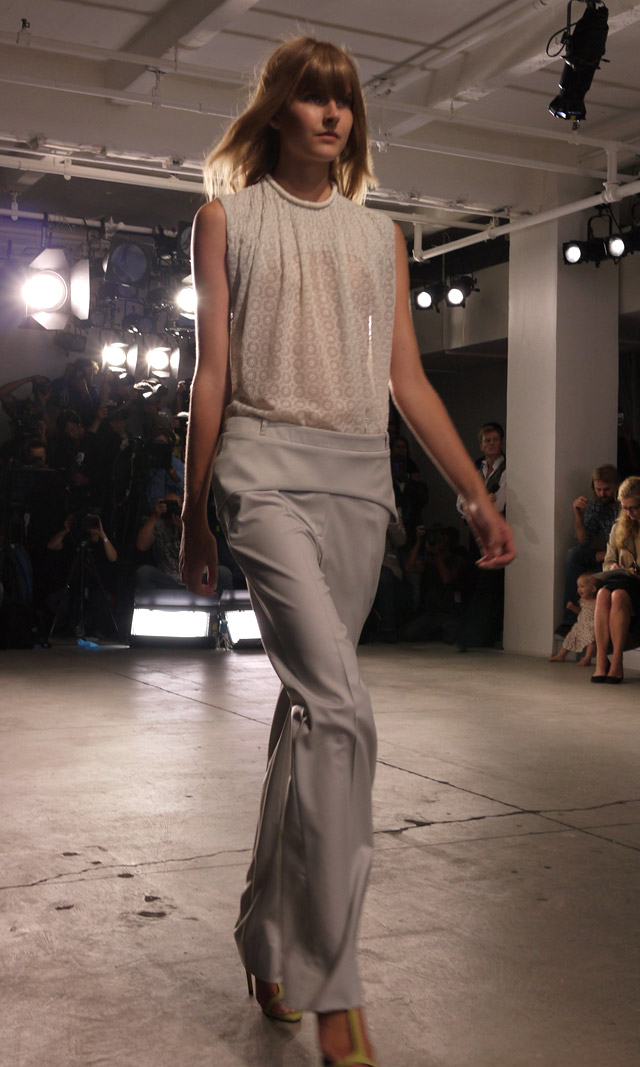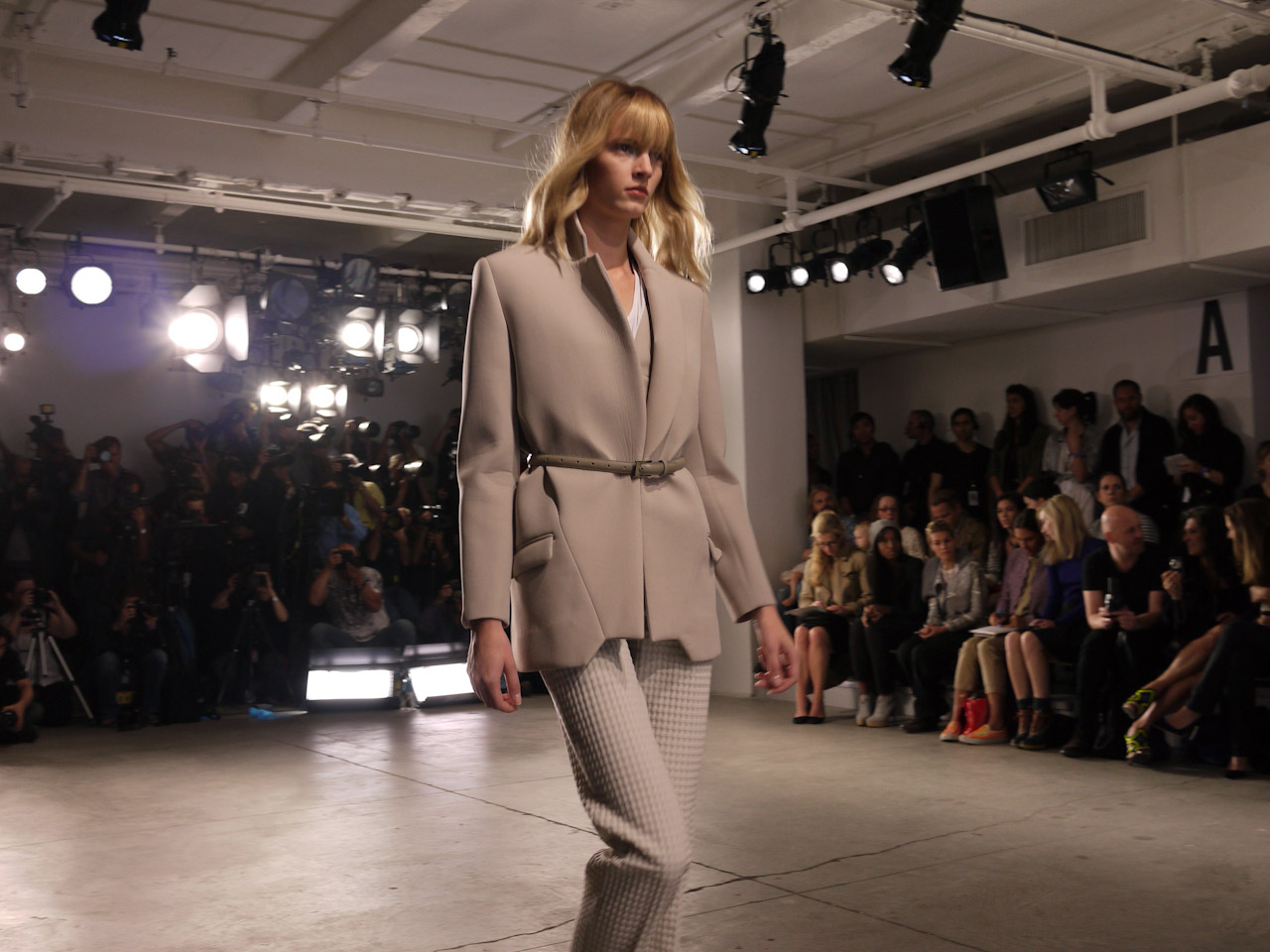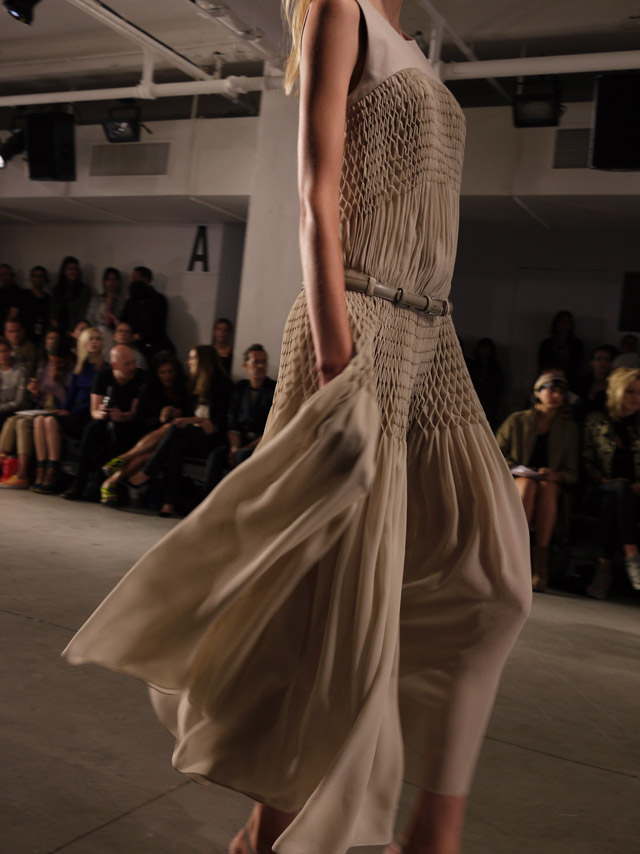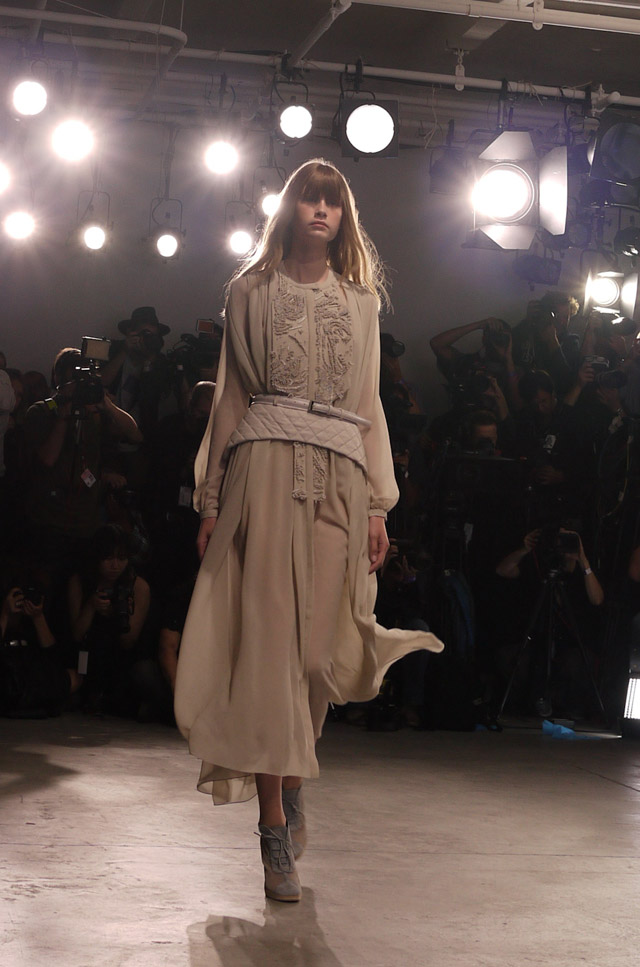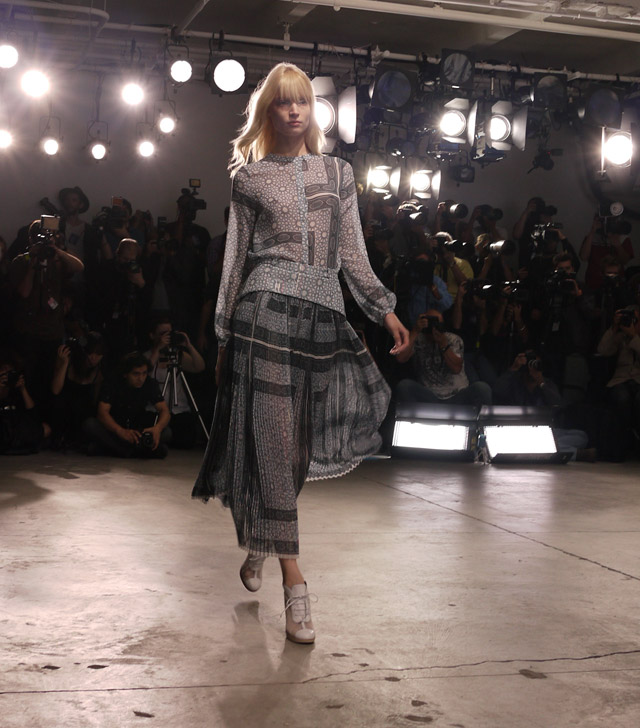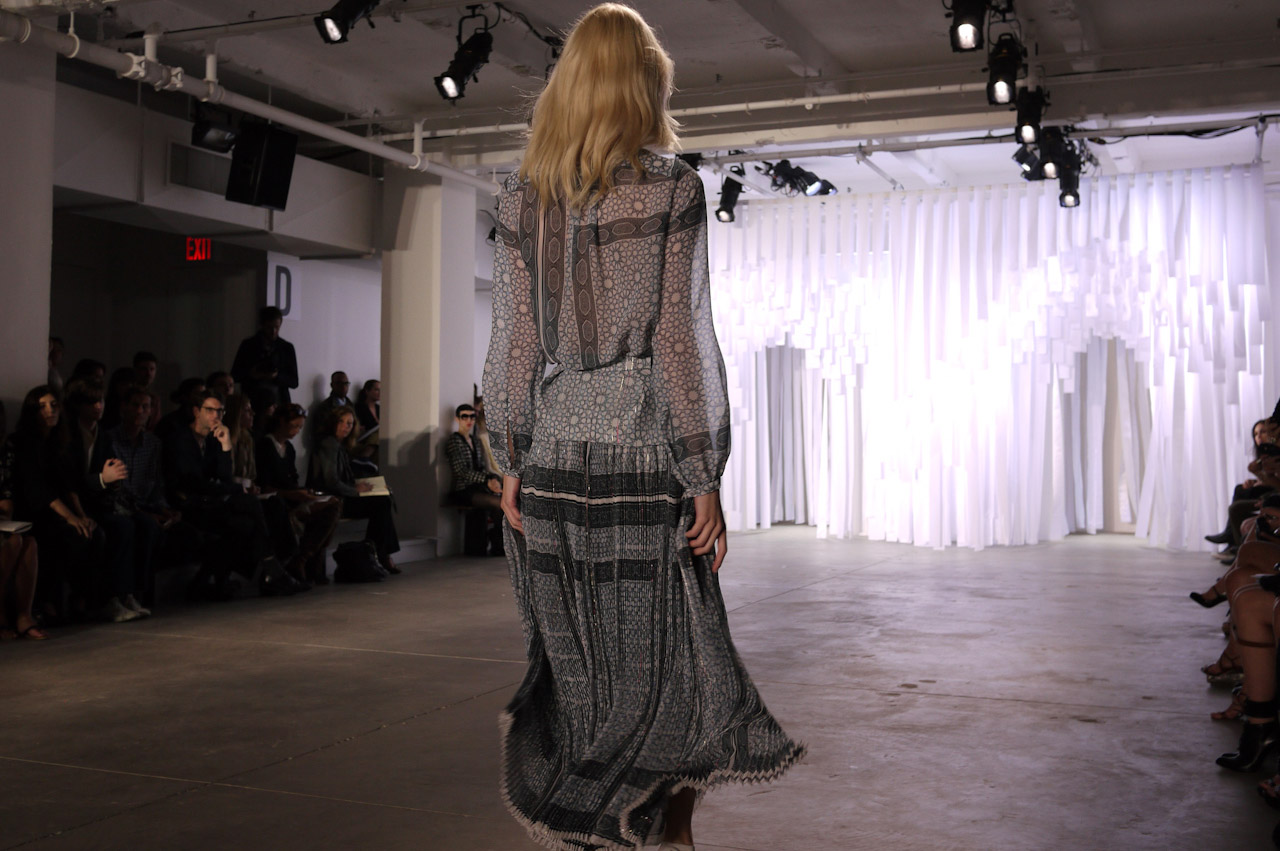 PREEN SPRING / SUMMER 2011
CASTING: NOAH SHELLEY FOR AM CASTING
STYLIST: SARAH RICHARDSON
Every year there are pieces that become repeat offenders: out of the hundreds of looks presented each season a few manage to monopolize editorial space and show up in just about every magazine. When you see the same piece in different images the importance of styling, hair & makeup really becomes evident – one wrong element and the clothes can look unappealing.
Lately we've been noticing a very chic Yves Saint Laurent coat popping up in editorial after editorial, looking different in each picture. Made of "pale green lace jacquard with black cornelly embroideries" the coat was look one during the spring / summer show and looked pretty fetching on Kasia Struss. In the magazines the same look takes on a variety of guises: in the pages ofVogue Italia it turns into a harlequin costume for Querelle Jansen, while Harper's Bazaar uses it as a retro topper for a blonde Bette Franke. W Magazine focuses on the graphic print with a black and white shot and some serious eye makeup on Cara Delevingne, while Elle goes in a flamboyant direction placing it on top of a red satin bra and a knit skirt from Chloe.
WHICH VARIATION OF THE LOOK IS YOUR FAVORITE?
Ph
.
Craig McDean
|
Publication
–
Vogue Italia
|
Model
–
Querelle Jansen
|
Fashion Editor
-
Karl Templer | Hair - Eugene Souleiman | Makeup - Mark Carrasquillo
Ph
.
Lachlan Bailey
|
Publication
–
Harper's Bazaar
|
Model
–
Bette Franke
|
Fashion Editor
-
Brana Wolf | Hair - Akki Shirakawa | Makeup - Francelle Daly
Ph
.
Emma Summerton
|
Publication
–
W Magazine
|
Model
–
Cara Delevingne
|
Fashion Editor
-
Edward Enninful | Hair - Odile Gilbert | Makeup - Miranda Joyce
Ph
.
KT Auleta
|
Publication
-
Elle
|
Model
-
Rasa Zukauskaite
&
Anne-Sophie Monrad
|
Fashion Editor
-
Lester Garcia | Hair – Bok Hee | Makeup - Benjamin Puckey
January 20, 2012
Mulberry's spring ads are the stuff of Tumblr dreams, Lindsey Wixson, Frida Gustavsson and a giant melting ice cream cone byTim Walker? The sugar level is off the charts, but who can resist such a sweet treat?! Shot on location in Brighton with set design by Andy Hillman and styling by Edward Enninful, the girlish ads are joyful and creative. Those cream colored Bayswater satchels and bright high heeled wedges are almost as tempting as the massive hard candies.
If you had any doubts about Arizona Muse being one of modeling's biggest stars take a look at her
Vogue
track record. Not only is Miss Muse on the cover of February's
British Vogue
sporting a devilish grin shot by Patrick Demarchelier, she's managed to rack up six other Vogue covers in just over a year. If we were her we'd be smiling too – looks like modeling's numero uno Lara Stone (the only other girl to snag six Vogue covers in the past year) has a little competition.
Vogue Italia January 2011 Cover photographer: Steven Meisel | Vogue Korea September 2011 Cover photographer: Victor Demarchelier | Vogue Korea January 2012 photographer: Inez van Lamsweerde and Vinoodh Matadin