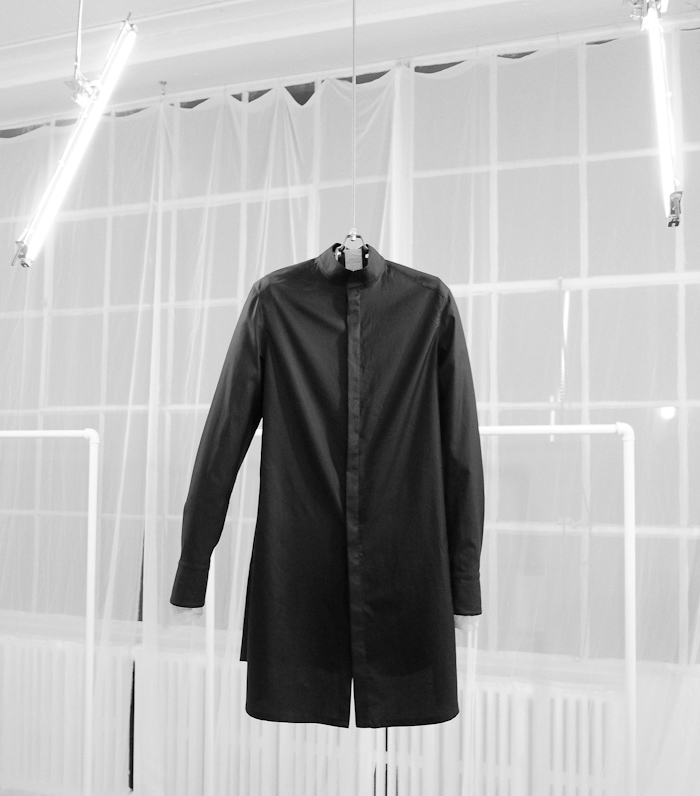 A look at INAISCE's Spring collection | Photos Stephan Moskovic
Stark, dark and visually striking

INAISCE's presentation for spring was a tribute to fashion without boundaries. Instead of rushing to embrace seasonal trends, designer Jona crafted a series of neutral looks that melded European and Japanese influences into a cohesive look for men and women. Frayed edges, raw textures and unique textures are all part of the INAISCE appeal and the undone look is sure to win fans among fashion's goth obsessed.